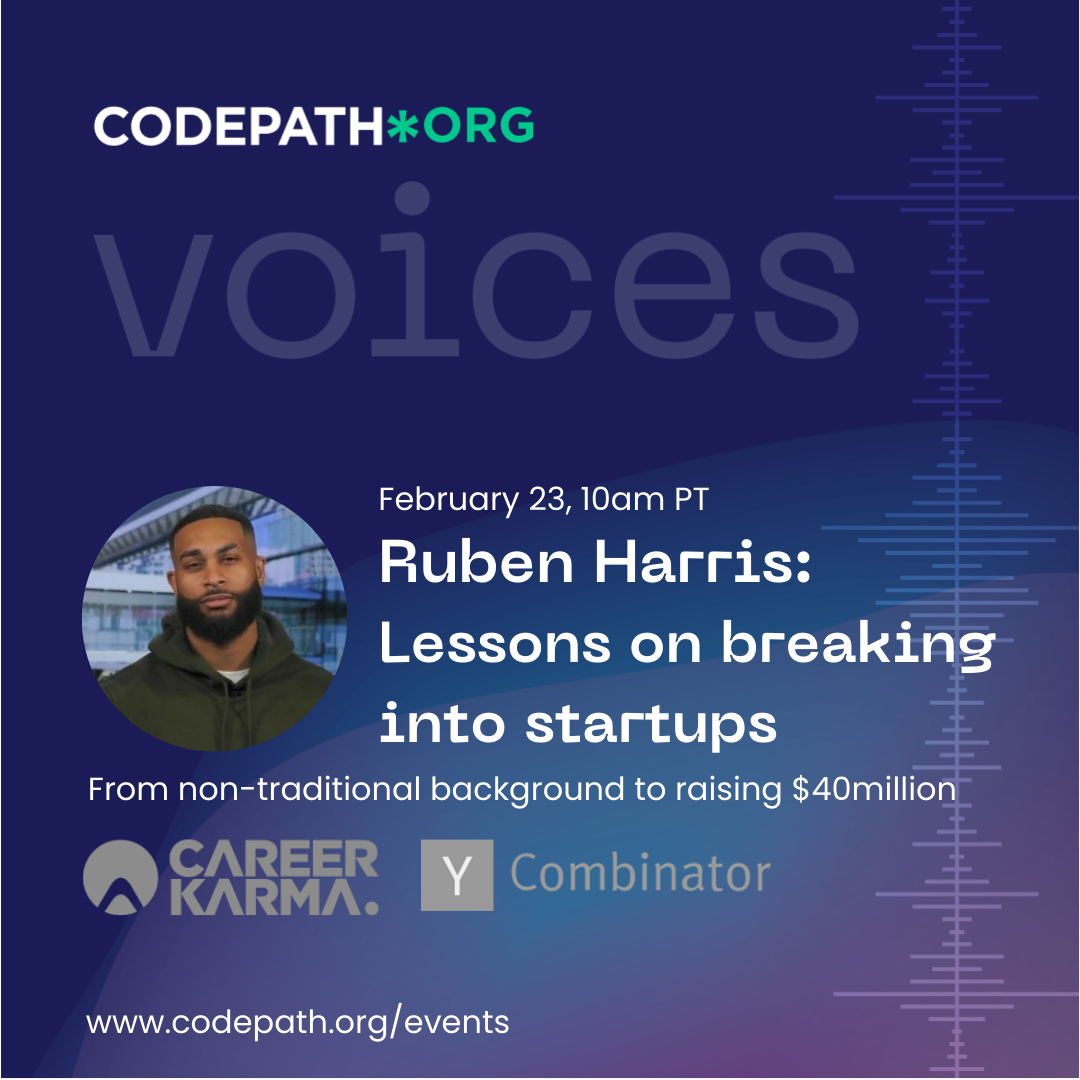 Feb 23
Ruben Harris: Lessons on Breaking Into Startups
Date and time
Thu, February 23, 2023
10:00 AM - 11:00 AM PST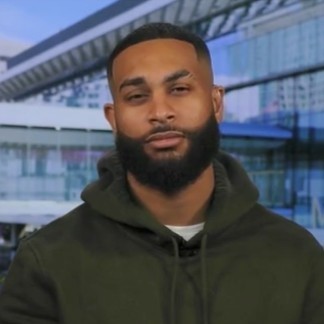 From non-traditional background to raising $40million
Lessons On Breaking Into Startups
Ruben Harris is the CEO of Career Karma, backed by the world's top investors like Y Combinator, Top Tier Ventures, Initialized Capital, Softbank, Google Ventures and Kapor Capital (to name a few), and just raised $40 million in Series B funding.

Despite this, his background is far from traditional. Ruben moved to San Francisco without a job and landed a role in tech 3 weeks later. He wrote a viral blog post about this experience called Breaking Into Startups and, after receiving thousands of e-mails asking for more information, he co-founded the Breaking Into Startups Podcast to demystify the process.
The first of our new Voices series, this event will be hosted by Michael Seibel - Y Combinator Group Partner; Reddit and Dropbox Board Member; previously CEO and co-founder of Twitch and Socialcam.
Michael and Ruben will discuss breaking into the industry from a non-traditional background; advice for CodePath students; and views on belonging and identity in the world of startups.
BROUGHT TO YOU BY THE CODEPATH CAREER CENTER
Voices
Voices, hosted by the CodePath Career Center, brings together select partners and students for dynamic and real conversations around the diverse experiences that shape us and impact how we show up to work.
We recognize students from underrepresented backgrounds may be challenged by inequalities in their job search and work environments. We pledge to support students' unique career needs as they pertain to identity and to cultivate a sense of belonging and acceptance. This identity based series is an opportunity for our students to build understanding and community with successful professionals from diverse backgrounds.