Beat The Odds: Getting Sponsored in the US
International tech professionals from Linkedin, Comcast, Avanade, Affectiva, eClerx, and Samasource guide CodePath's students through the process of obtaining sponsored work in the US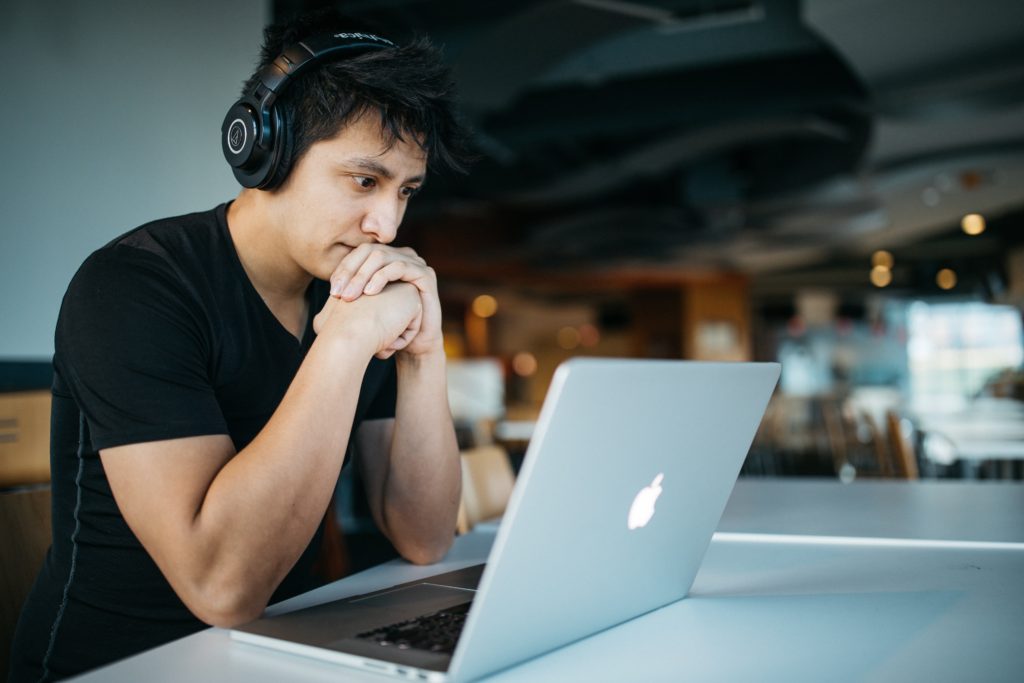 TL;DR
Understand the process of obtaining a H1-B Visa and take special note to timelines
Be strategic about your career by researching companies that sponsor H1-B visas and creating a strong career plan
Pay attention to trends in the job market as they can affect your career plan
"You are in charge of your career and no one else.", exclaims Pedro Fernandez, Software Engineering Manager at Avanade.
Pedro along with Ankur Agrawal Software Engineer at LinkedIn, Carla Villoria Senior Director of Customer Success at Samasource, Geoffrey Rathinapandi Machine Learning Engineer at eClerx, Jevelson Simenthy Senior Software Engineer at Comcast, and Taniya Mishra Director of AI Research at Affectiva joined CodePath's students to speak about international sponsorship in the latest virtual industry event, "Beating The Odds: How International Students Get Sponsored Jobs." Navigating the workforce as an international student can be complex, but our panel offered invaluable advice for students.
Here are three takeaways to help you launch your career in computer science as an international student.
Understand the Process of Securing Sponsorship
The panel stressed students remain knowledgeable on the process to obtain sponsorship. Ankur Agrawal of LinkedIn explained to obtain a H-1B visa a student must first secure the job or internship. Once a student obtains an offer, he or she can start the process of applying for the visa through the U.S. Citizenship and Immigration Services (USCIS). Taniya Mishra, Director of AI Research at Affectiva encouraged students to start early by applying for a Curriculum Practical Training (CPT) visa that allows a student to work during school breaks. From that point, students can apply for the Optional Practical Training (OPT) visa which allows a student to work for 12 months before and/or after completing academic studies. Once the application is submitted, the student's name is entered into a lottery that will determine his or her receipt of a visa. Panelists encouraged students to be patient if not picked in the first round. If the student must return to their home country, the panel suggested students negotiate with their company to obtain a contract or remote work. Most importantly, if a student has any questions or needs additional clarification, consult a lawyer who specializes in sponsorship visas.
Be Strategic When Planning Your Career
As an international student, it is important to leverage opportunities to obtain sponsorship as much as possible. To start, the panel recommended researching companies that offer sponsorship. A common misconception is only large companies sponsor students, but regardless of size, many companies are willing to sponsor unless it is clearly stated in their job description or company website. Panelist Taniya Mishra stressed the importance of having early conversations with employers to ensure the visa process is a viable option. Each sponsorship type has strict deadlines, so the employer and employee must communicate openly about the process. If the student proves value as an intern, the chances of sponsorship are much higher. For students, who are graduating without work experience, the panel highly suggested leveraging current networks. Specifically, students can start by reaching out to professors and scheduling informational interviews with companies. Carla Villoria explained referrals serve as a valuable tool to open doors for employment. As a last note, the panel collectively encouraged students to promote their work. With the increased exposure to social media, more employers are looking towards digital platforms to visualize student work.
Stay Up to Date on Global Trends in The Job Market as They May Directly Affect Your Industry
COVID19 is creating uncertainty in the job market. As a result, many companies have changed their hiring process. The pandemic has caused a few major changes in the interviewing and hiring process. Our panel explained that companies are leaning towards virtual interviews which means students will need to develop creative ways to showcase their technical skills. The advantage to digital interviewing is it becomes easier for companies to hire regardless of location. The pandemic has also caused an increase in remote work opportunities. As a remote employee, panelists encourage students to set boundaries by creating a specific time and space for work. Another valuable tool is messaging and video applications that help stay connected with team members.
In closing, the panel assured students that COVID19 is not the end of sponsorship. The US has experienced many moments of uncertainty, but the job market has always recovered. In the meantime, take the opportunity to research thriving industries that sponsor students. Also, work on personal passion projects to present to potential employers.
Thank you to our incredible panel for sharing their insight into the world of sponsorship. To view the full conversation, please visit https://go.codepath.org/3d2R8Dh. If you are a student looking for additional support from professionals in your industry, sign up for our 1-on-1 mentoring program.