CodePath Adds Facebook Vice President to its Board of Directors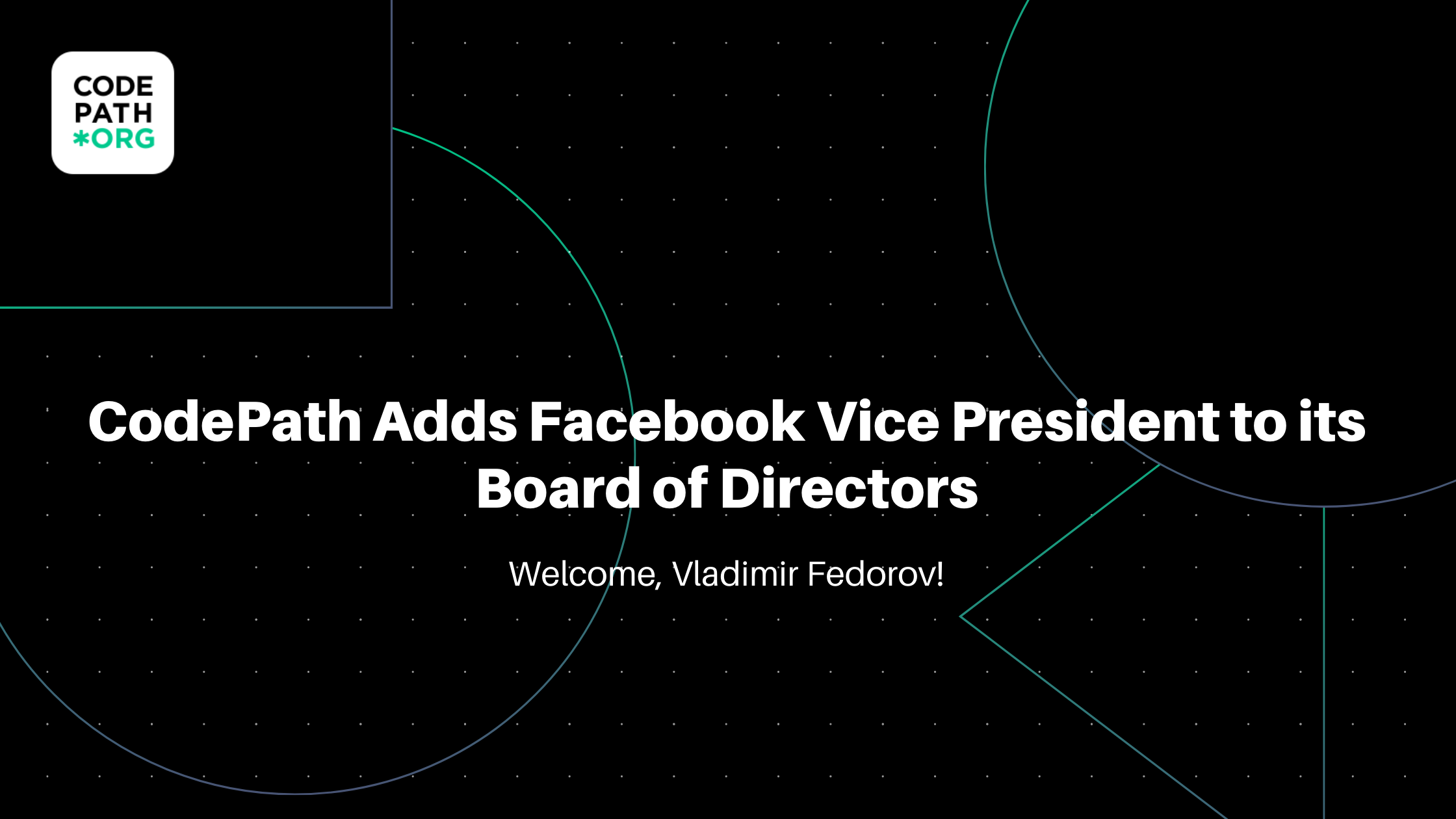 The leading computer science education provider welcomes Vladimir Fedorov as it enrolls the largest and most diverse cohort in CodePath history
SAN FRANCISCO — CodePath, the nonprofit working to transform computer science education for underrepresented students, today announced that Facebook Vice President, Vladimir Fedorov, will join its board. Fedorov will help CodePath scale to meet the demand from colleges and employers for virtual computer science training: nearly 1,300 students have enrolled for the fall semester, 80% of whom are from underserved communities (underrepresented minorities, first-generation college students or low-income). Since it was founded in 2017, CodePath enrollment has grown 100% year over year.
"Vlad brings such a unique perspective to our board, having grown a 2,000-person engineering team from the ground up," said Michael Ellison, CEO and Founder of CodePath. "As a member of CodePath's board, he will help us hold the tech industry accountable for transforming systemically racist practices that have been preventing Black and Brown people from accessing opportunity."
Fedorov joined Facebook in 2009 and now oversees the team responsible for privacy across the company. Previously, he worked as an engineer at Microsoft for seven years, and earned his Bachelor's degree from Caltech. Fedorov enjoys building his team's culture and elevating talent, which is why he believes in the potential for CodePath to help Big Tech close the equity gap.
"I have seen firsthand how CodePath opens doors for so many underrepresented students who have the impression that a career in tech is an unattainable goal," said Fedorov. "I am excited to play a role in helping the organization achieve its ambitious – and crucially important – mission to support a more diverse group of computer science students and software engineers."
CodePath's software engineering courses, designed in concert with top engineers, include rigorous instruction, personalized support, mentorship, and career preparation services. Free for students and their universities, its courses are meant to engage, motivate, and inspire college students from any background or experience-level.
For more information, please visit: www.CodePath.org.