CodePath Expands Leadership Team with New Talent
Veterans of Girls Who Code and Catalyte will help expand CodePath's free, employer-backed software engineering courses to new college campuses
CodePath, a nonprofit working to expand the pipeline of women and students of color equipped to thrive in technology industry careers, announced that it has expanded its leadership team with the appointment of Emily Chong as head of marketing and Victoria Angulo as head of growth and university relations. The new hires will help to lead CodePath's growth in the next two years, as it expands its free course offerings to 150 new campuses, with the goal of preparing 7,000 undergraduates from historically-underrepresented backgrounds to secure and excel in technology careers.
"Today, the tech industry affects every sector, job, and person in this country—it has never been more important that the tech workforce finally reflects the diverse population it serves. As CodePath launches into an exciting new chapter, we could not be more excited to have Emily and Victoria on the team," said Michael Ellison, founder and CEO of CodePath. "Emily and Victoria both bring rich experiences in building coalitions and amplifying student voices to make computer science education more inclusive, and we know they will be tremendous assets as we drive towards our most impactful year yet."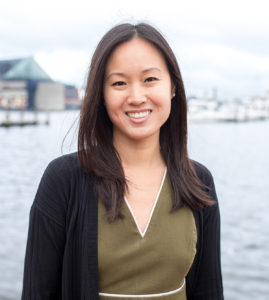 Emily brings extensive experience crafting award-winning thought leadership programs, cultivating communities and helping brands scale globally. She most recently held the role as vice president of marketing at Catalyte, a Baltimore-based workforce development organization that leverages data science to help tech companies find hidden talent. Prior to Catalyte, Emily led global marketing at Frog Design. At CodePath, Emily will own the company's go-to-market strategy, partnerships, and communications.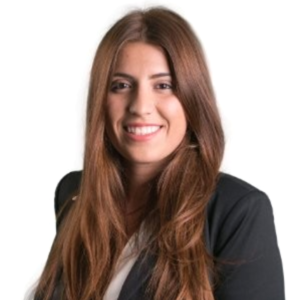 Victoria brings to CodePath a strong record of catalyzing partnerships and creative outreach with a focus on advancing student outcomes from her prior role as regional partnership coordinator at Girls Who Code. Prior to Girls Who Code, Victoria co-founded The Ghost Lab, a branding agency that elevates small businesses and entrepreneurs. As head of growth and university relations, Victoria will spearhead CodePath's efforts to make its free, industry-aligned coding courses available in college computer science departments across the country, opening up pathways for students on diverse campuses to launch careers in technology.
CodePath is empowering women and students of color to land competitive tech jobs through its open source coding courses, which emphasize student engagement and support, alongside content knowledge and training on recruiting and technical interviewing. Data from a recent CodePath cohort found that students were approximately three times more likely to receive a technical job offer after completing the program than if they had applied through companies' standard recruiting process.
Visit https://CodePath/classes to see current course offerings for students or to learn more about bringing CodePath to your campus.