Meet the winners of CodePath's second virtual iOS demo day
Over 100 computer science college students presented their iOS mobile applications to Facebook, Google, Nextdoor, Yelp and others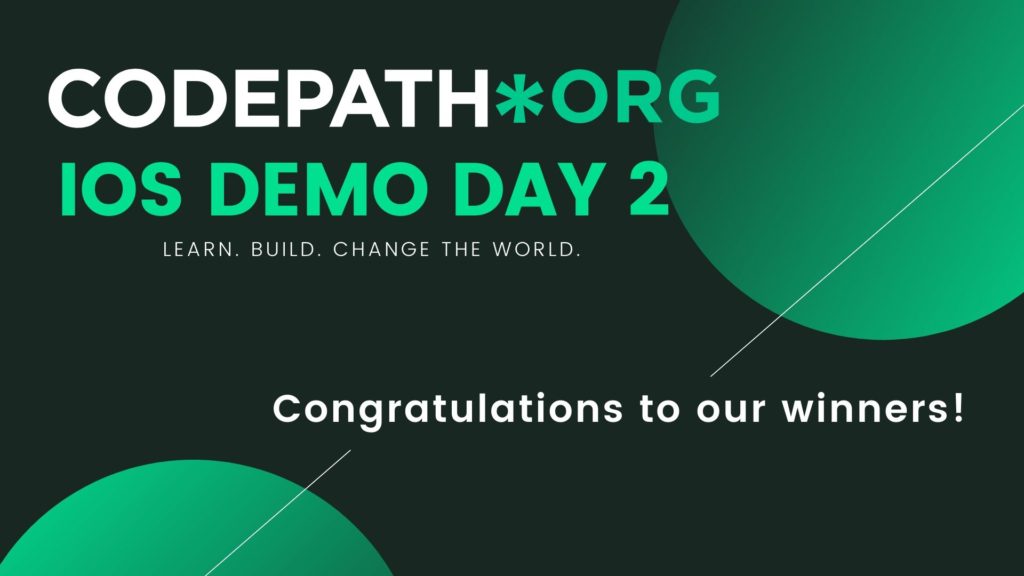 Earlier this month, CodePath's Tech Fellow community organized and hosted its first virtual demo day. Due to the large number of participating teams, a second demo day was held on May 9th, in which 104 students from schools such as California State University, Monterey Bay, College of Southern Nevada, College of Staten Island, Howard University, Morgan State University, San Jose State University and University of California, San Diego presented their mobile innovations.
"Seeing all of the incredible apps developed and presented by students across the US was amazing and inspiring," said Nathan Esquenazi, CTO of CodePath. "We know how immensely gratifying it can be to create products together and bring them into the world. I sincerely hope every student is proud of what they were able to build and accomplish in such a short timeframe. We look forward to seeing where teams will take their apps in the future!"
After five hours of presentations and demos, the judging panel of engineers from Facebook, Google, Nextdoor, and Yelp winnowed down the presenters to the following five winners:
Best App Design
Based on aesthetics and discoverability
Foodie
Howard Wang, Soyon Kim, Junhong (Paul) Pan, Jiru (Jacklyn) Hu from University of California, San Diego
Want a decent meal with your friends, but don't know where to meet up? Enter Foodie, a social media app for anyone to bond over a meal. Users can input their taste preferences and then they will be connected with friends who have similar tastes as well as restaurants that sell those food items. Use Foodie to schedule your next food date!
Most Innovative Idea
Based on the uniqueness of the application
iTag
Noah Thompson, David Espiritu, Lewis Truong, Derek Iniguez from California State University, Monterey Bay
iTag is an augmented reality tag game. It features mini maps, real-time notifications and tracking of other tag participants.
Best Product Idea
Based on the app's ability to work as a business product and its scalability to accommodate more users
$pltr
Kelynn Ma, Tu Anh Nguyen, Alex Phan from University of California, San Diego
$pltr is an app that allows friends to split the bill. Users can take pictures of their receipts and divide bill amounts among different people.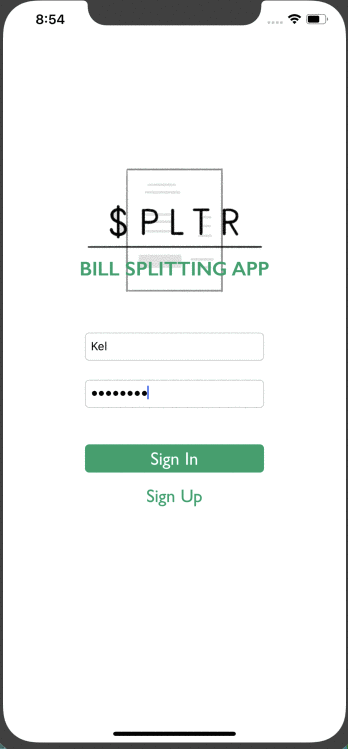 Best Overall Application
Based on the highest overall score from the other categories
Recital
Asim Williams and Monique Barbour from Howard University
Recital is a mobile app that allows musicians to learn songs faster. It helps musicians practice songs that may not have conventional music notations such as sheet music or tablature by providing real-time transcription and the ability to change the audio speed/pitch.
Best App (Audience Picked)
The app that received the most votes from students and judges.
PlayersMeet
Nada El Zeini, Yazan Arafeh, Dhirtitapa(Risha) Ray, Haitao Huang from San Jose State University
Want to make new friends while having a good time playing your favorite sport? PlayersMeet is a social media and meetup app that allows users to form and join teams to play their favorite sport together at the nearest compatible location. Users get live updates on who is available to play at nearby locations, and those in the same team can interact via chat.
To watch today's virtual demo day in its entirety, click here.
To learn more about CodePath's iOS development course and other curriculums, please visit https://codepath.org/classes.