CodePath to Scale Impact Through $1.8M in New Philanthropic Support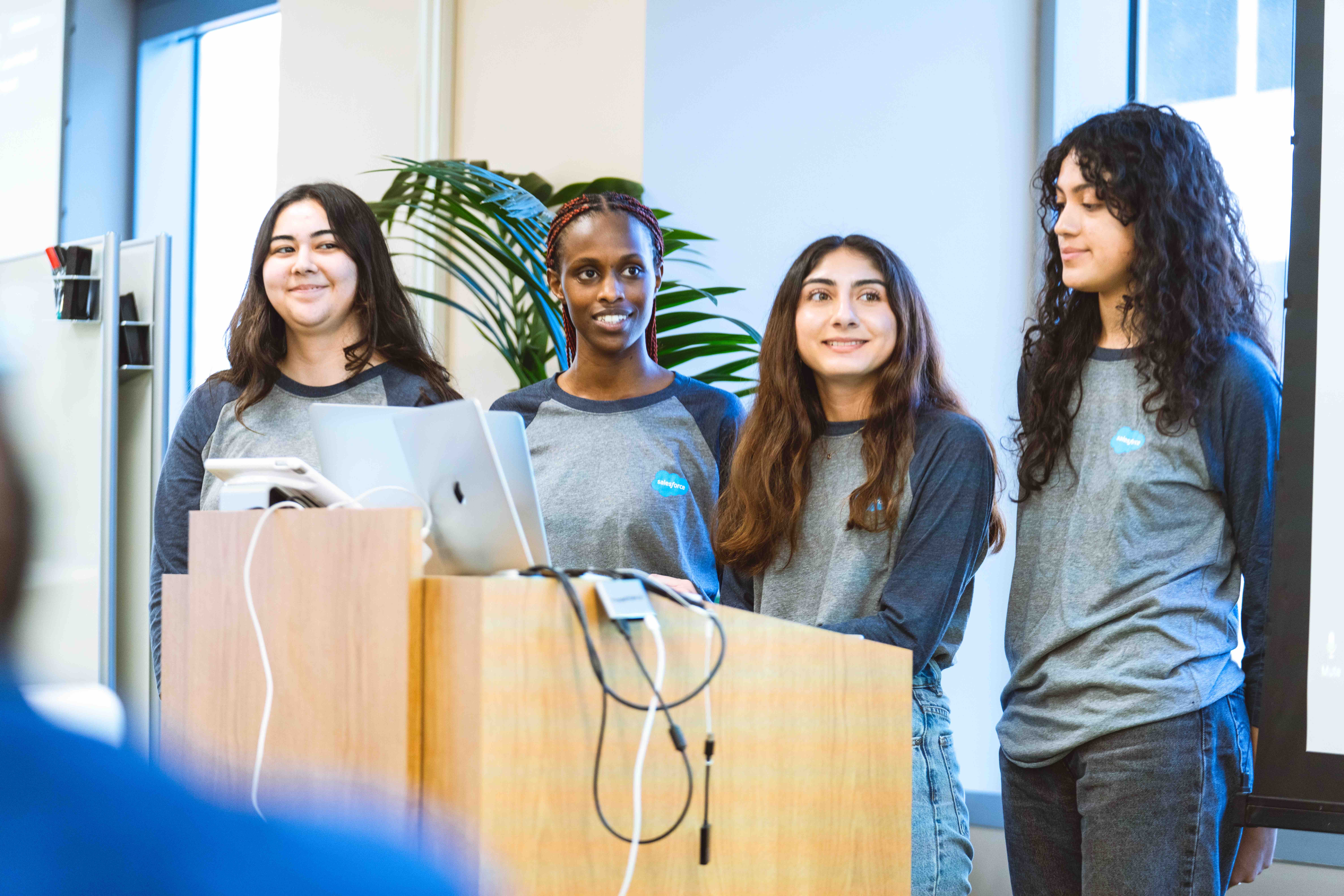 Today CodePath has announced $1.8 million in new philanthropic investments from Ascendium, Patrick J. McGovern Foundation, Reboot Representation and Schultz Family Foundation, which will help the organization achieve its mission to create the most diverse generation of engineers, CTOs and founders.
Collectively, these new investments will support the organization's technical interview prep, internship connections and career services offerings, which are centered on the needs of Black, Latino/a, Indigenous, and low-income students. Funding will also support longitudinal research into CodePath's programs and success.
"Tech excellence can be within reach for anyone, if given the opportunity and the right resources," said Michael Ellison, Co-founder and CEO at CodePath. "In addition to technical skills, students need strong career preparation and support to succeed in the tech industry. We are proud that our work and outcomes have attracted investments from these leading funders."
Over the next 20 years, three million new software engineers will enter the tech industry — and to reflect the country's growing diverse population, one million Black, Hispanic, and Indigenous students must be launched into competitive technical careers. CodePath is leading the way in meeting this goal.
Since its founding, CodePath has trained nearly 20,000 students from a network of 500 colleges. The organization's alumni work at 2,000 companies and are eight times more likely to secure job placement in a Fortune 500 tech company than their peers.
Below are quotes from each funding partner:
---
"Ascendium believes in the power of high-quality postsecondary education and workforce training to create economic opportunity for learners from low-income backgrounds. This belief fuels our partnership with CodePath, and we share their commitment to developing pathways to good jobs for low-income learners of color who are underrepresented in the tech sector," said Carolynn Lee, Senior Program Officer at Ascendium Education Group. "CodePath's focus on participants' labor market outcomes — with an eye toward scaling their impact- also aligns with Ascendium's interests in building evidence about effective practices in sectoral and workforce training. We are proud to support this significant evaluation of CodePath's promising model, and we're eager to learn alongside CodePath and their research partners at Boston College as they embark on this effort."
"Technology has the potential to address society's greatest challenges — but only when built to reflect the diversity of our people and our communities," said Vilas Dhar, President of the Patrick J. McGovern Foundation. "We are proud to support CodePath and their work to prepare and provide pathways for historically excluded people to have a central role in building and implementing the products and tools that power our everyday lives."
"Computing degrees can open the door to careers, impact, and power in tech. Beyond the degree, students need practical support to prepare for the road ahead," said Dwana Franklin-Davis, CEO of Reboot Representation. "Taking diversity seriously means investing in comprehensive education and career preparation for Black, Latina, and Native American women. We are excited to invest ​in CodePath's Technical Interview Prep course and the Internship Connection Program. Their work will help level the playing field for BLNA women entering the tech workforce."
"Tech careers are powerful ladders for economic and social mobility that should be accessible to everyone. While breaking into tech requires many things — education, skills, mentors and connections — where a person grew up, how much money their parents made, or the color of their skin should not be a factor that determines opportunities available to them," said Tyra A. Mariani, President of the Schultz Family Foundation. "CodePath has a proven track record increasing the number of young people from historically marginalized groups in the tech industry and we are thrilled to partner with them to increase their impact."